Imagine another planet like Earth that also played baseball (or something along those lines, it won't work for countries because I'm choosing the best of the best for an all MLB team which consists of players from many countries).  Who would you choose to be on your 25 man roster?   Would you choose the best overall player, the young and upcoming prospect that might save your franchise (e.g. "Jesus" Strasburg, I mean Stephen), the big game playoff performers, or your favorites from your team?  Who would you want to manage these superstars?  This is a list of those players and that coach.  However this list does not include your typical bullpen because I am doing this as more of an All-Star of All-Star's team (or how players are chosen come All-Star time).  There are thousands of players to choose from with the options and possibilities being almost infinite.
Manager
 Joe Torre, LAD- Most rings, makes him the man for the job for me.  Also has experience in managing All-Star teams or kind of sense his teams from Oakland (Canseco and McGwire)to New York (A-Rod, Clemens, Jeter, & Riveria) to Los Angeles (Rameriz, Billingsley, & Broxton) resembled All-Star teams.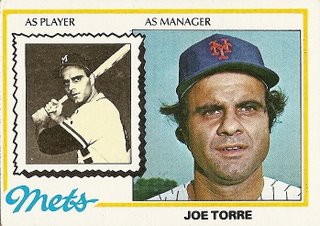 25 Man Roster:
Starters
C- Joe Mauer, MIN- The purest hitter in baseball (as in Tony Gwynn line drive power) in my opinion as well as being the reigning A.L. MVP.  The best catcher of all time with 5 more years of producing at the same level he is now.  Get out there and see him this season if you get a chance to.
1B-Albert Pujols, STL- .300/ 30/ 100… and more, every year of his big league career.  Expect his numbers to go up this season as well with Holliday hitting behind him.  I'm guessing in the 45+ range maybe topping 50 bombs.
2B-Chase Utley, PHI- Can take the ball to all fields anytime.  His power and ability to hit for an average is amazing, wow factor!!
SS- Hanley Rameriz, FLA- The best 5 tool player we have in the game right now.  Led the NL in hitting with an average of .342 with 24 homeruns, 106 RBIs, 27 SBs, and 101 runs.  That's 5 tools. 2008 swing on the left and his 2009 swing on the right.
3B- Evan Longoria, TB- He will continue to amaze.  During batting practice takes tennis balls from the machine at 100 miles per hour with them having two different colors on them.  What does he do with them?  He takes one color to the left side and the other to right.  Simply amazing!!!
LF- Ryan Braun, MIL- The Next Pujols?  At least on his way… Top 5 Player in the League and a Superstar.
CF- Matt Kemp, LAD- Torii Hunter with a little more power but not as good of a glove is what I see him as. Plays a wonderful center field (in Los Angeles like Torii), hit .297, had 26 homeruns, 101 RBIs, 97 runs, and 34 SBs.  He is a 5 tool player still learning the game so his numbers should go up this season as well.  Some people are questioning him (especially now because of Rhianna) but I think he is one of those guys that can flat out play and be the big game superstar.  He has a good work ethic and doesn't miss games which shows to me he is committed (played in 159 games of the 162).  Should be able to hit 30 homers and get 30 steals in 2010 which is quite impressive.
RF- Justin Upton, ARI- The closest player to Willie Mays of our time?  Maybe not quite yet… but whatever he has, it's great.  At age 21 for most of last season he hit .300 with 26 homeruns and 20 steals.  He should be comparable to Alfonso Soriano and maybe be the fifth player in history get to join him in the 40/40 club (Jose Canseco, Barry Bonds, and Alex Rodriguez being the others).  Upton is a way better fielder however with gold glove potential when being compared to Soriano.
DH- David Ortiz, BOS- "Big Papi" struggled last season but I think he can still hit.  He is getting older so this is possibly the weakest link on the team.  If he didn't produce there are plenty of other hitters waiting on the bench. Regardless of what happens this season this guy is great in the clubhouse and would be worthy of a spot.  I also choose that I had to select one DH from the AL to be a starter on the team.
SP- Roy Halladay, PHI- Best pitcher in the game in my opinion.  Now he gets a chance to pitch in the NL and in the spotlight in Philly.  Facing a pitcher or pitchers spot 4 times a game is really going to help him as well.  This should be the best year of his entire career and his numbers should be scary good.
Pitchers
SP- C.C. Sabathia, NYY- Beast.  That is simply the best word about this man.  A flat out work horse who can pitch however many innings you need him to. 
SP- Tim Linecum, SF- Freak! He easily could win his third CY Young Award this year.
SP- Chris Carpenter, STL- Constant Performer.  The Cardinals are going to be competing with the Phillies for the NL Crown because of Carpenter and Wainwright.  These two guys are both aces who know how to pitch.  Dave Duncan is a genius.
SP- Clayton Kershaw, LAD- Best young arm in the game.  Better than David Price, Job Lester, Stephen Straugberg and all the others in my book.  Last year was his breakout year and this year will be his "superstar" breakout year.  A great game late in the season could be Linecum vs. Kershaw with these two teams vying to win the N.L. West Crown.
SP- Justin Verlander, DET- He brings the gas all game long.  He is huge on the mound and the ball just explodes out of his hand.  He is up for discussion as one of the best pitchers in baseball.
SP- Felix Hernandez, SEA- Same as Verlander.  Both have the opportunity of pitching in a pitchers park with amazing stuff to go along with it.  I'm going be watching these two closely this season.
CL- Joe Nathan, MIN- I think he has the best stuff of any closer in baseball but doesn't get the attention because he plays in Minnesota (and Mariano is getting older).  Also doesn't get as many save opportunities in some seasons because the Twins don't have the kind of money that New York, Boston, and Los Angeles teams have to spend.  (wrote this before he went back to Minnesota with the injury and hopefully he is alright for Minnesota's sake)
CL- Mariano Riveria, NYY- The Greatest. Need I say more?
Bench
C- Brian McCann, ATL- Great catcher.  He can hit for average and power while handling the staff.  Second best option behind the plate. 
1B- Prince Fielder, MIL- Monster.  I don't know how he does it, but I love it.  He and Howard make fans truly love the long ball and watching it fly.
1B- Ryan Howard, PHI- Most power in the game.  Love to watch his homeruns and how far they go.
1B/3B/OF- Miguel Cabrera, DET- Everyone kind of forgot about him it seems but he is right there with Fielder and Braun (amazing they are on the same team) behind Pujols as the player with the most power and average combination in baseball.
SS- Derek Jeter, NYY, (Captain)- If this was a real team he would be the starting SS for his leadership and clutch ability but overall talent wise, Hanley Rameriz is the way to go.
3B- Alex Rodriguez, NYY- Hits in the best lineup, in one of the friendliest hitting parks, and is one of the best hitters in all of baseball.  He got his ring so he should play even better now.  That had to have been stressful playing in New York with that always being in the back of your mind, especially while being the highest paid player in the game.  Torre would start A-Rod if this was really playing out.
OF- Ichiro, SEA- One of the best hitters of any generation in MLB history.  It is amazing to see someone succeed in two leagues that are quiet different (Japan and MLB).
These are all of my personal choices and I tried to not be biased towards my favorite teams, only 2 players from the entire starting 25 man roster and manager are from my favorite teams( I counted my favorite team from the AL and NL).  Please let me know what everyone thinks about the team and let me know what changes, suggestions, or comments you have on this team.  Hope it is enjoyed/ debated.  Below I listed 9 other players that I felt I could not leave off my list but didn't earn a spot on the team.  I made no changes to my original selections and ended up having 12 American League players and 13 National League guys so I thought that was interesting since most people and fans believe the AL to be a superior league. 
Close Calls (9 total- 3 IF, 3 OF, 3 Pitchers)
2B- Dustin Pedroia, BOS- AL MVP of 2008 had a quiet season last year after much hype going into it.  He'll be back producing somewhere in between his 08 and 09 campaign being the second best 2B man in the bigs.
SS-Troy Tulowitizki, COL- He is the National League version of DJ2 (Derek Jeter 2) or as close to it as possible. Wears number 2, plays like number 2, and is the leader like number 2.   Can he get to his second World Series and win his first this season?  He has a good chance.
3B-Chipper Jones, ATL- He would be on my bench with Beckett & Crawford if I were to truly do this (or have the opportunity) but I have been trying to pick the best player based on talent.  He would be a great guy to have on the bench that can still hit and be a leader.  A "chip off the block" (hence Chipper…what his father started calling him from a young age) and an "old school" ballplayer. 
OF- Carl Crawford, TB- Everyone is saying to pencil him in as the starting left fielder for the New York Yankees in 2011 but I really hope not. (That is my opinion though…plenty of people will love it)  He is the second fastest guy in the league right now behind Jacoby Ellsbury.  He would also have to take the place of one of the first basemen (I would take Howard off) on this team if this "tournament" was to really take place because I would need two outfielders for a whole season, but for tournament style play he can stay off the list.  Very hard to do though because he is so great.  He is also playing for a contract which makes him even more dangerous.
OF- Matt Holliday, STL- Time to make up for the mess up in L.A. losing the ball in the towels/ lights (It was barely getting dark).  Good thing he can hit!!
OF- Grady Sizemore, CLE- The whole Cleveland organization had a strange season last year.  I expect Sizemore to go back to playing like he did in 2008 when the Indians were in the ALCS. (I don't expect the Indians to be there though)  This guy has too much talent to hit .248 with 18 homeruns and 68 RBIs.  He was having some injury problems last season so let's up it was just that.
SP- Josh Beckett, BOS- The best big game pitcher in baseball having done it for Florida and Boston.  I couldn't think of anyone else I would want on the mound in a game 7 situation.  Like Jones if this were a real team he would be on the 25 man roster but simply talent wise I would choose my other selections.
SP- Brandon Webb, ARI- Coming back from his injury so he is a question mark but if he does come back strong he is one of the best with that sinker he has.  If he doesn't come back healthy this "close call" spot belongs to his teammate Dan Haren.
CL- Jonathan Papelbon, BOS- Brings the cheese.  Will have plenty of save opportunities as usually the case in Boston as of late.
Honorable Mention: (1 only)
RP- Jonathan Broxton, LAD- The hardest thrower in the 9th.  He is intimidating, nasty, and everything else a team wants in a closer.  He could lead the NL in saves pretty easily this year.
(Johan Santana, Cliff Lee)…had to mention them.
 I will be making another All MLB team at the All-Star Break as well as when the playoffs begin for the best players of 2010 based on their statistics.  Good luck to all the MLB teams and the fans that support them.